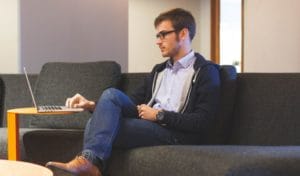 The managing director of Synergy Financial Services speaks out 7 tips for aspiring entrepreneurs. Synergy Financial Solutions is a boutique service provider for professional and personalized approach towards all facets of finances of different entities with their future goals in mind.
1. Prefer to be Thorough
Prefer to be thorough in developing an idea, return to the concept and revise it a several times over before you can feel to implement it in any way. In his perspective, Darren argues that a thorough plan is key to the overall success of a venture and if you can nail it from the onset, then you are fixed.
2. Don't hesitate to take the risk
You never know the outcome of a risky effort unless you take a calculated risk to perform an effort. One of the biggest reason to succeed is to go against the status quo.
3. Be a visionary
An entrepreneur should always have a clear vision to achieve something. A person without a vision is like a ship without a sense of direction in the mind of its captain. This vision should latter on be effectively shared with other members of the company and a sense of harmony should be developed throughout an organization.
4. Share your financial risks
Risk sharing, as Darren advises, is very important. You need to look for interested sleeping partners or active business men for financial help instead relying completely on your own savings. This way if the startup fails you avoid major personal financial disaster. On the other hand, if the startup succeeds all the partners in the business enrich the company decision making and financial environment of the company.
5. Widen your scope to find investors
If there hurdles in setting up or development of the business seek beyond the traditional loans from banks. If you are an aspiring entrepreneur and if you are rejected for a loan from a bank, don't think it's the end of the world.
6. Never rule out financial management
Never mix your personal finances with your business financial operations. It is a recipe for disaster in the long run. If you are not able to manage your person finances, it is very likely that you will find it hard to manage the finances of your business also. Bad financial habits do not go away easily. Even if you have hired a financial controller or a chartered accountant for your company you still need to learn good practices for effective financial management as the company owner.
7. Price your launched product or service adequately
When setting a price for a newly launched product or service, make sure that it is neither overpriced or underpriced. Be on the look for new price trends in the market like a watchdog while keeping an eye on your business costs at the same time. If you and your marketing team decides to compete on price for your newly launched product or service in a cut throat market than never ignore your business expenses.